COLE STANLEY IS
ONE of US
Join our team
Yes! I want to help!
Logic.
Smart.
Common Sense Values.
It's simple. We need local government that is transparent and cultivates a city that works for its citizens. Here's what I can do for you today.
I want to apply common sense solutions to create a culture that gives all citizens a fair playing field.
It's time to create a pro-growth culture that will help our small business owners.
What works in big cities isn't always what's best for Amarillo and the Texas Panhandle. We need customer service on the local level.
Remove barriers for everyday business.
Promoting our economy by cutting the red tape to foster industry growth.
Painfully slow city procedures and processes that need to be streamlined for all.
Cole Stanley isn't a politician. Instead, he is a problem solver who believes you need to roll up your sleeves and show up when people need you.
Cole is a proven leader who has dedicated more than 20 years of serving people in our community. An entrepreneur and business leader, Cole is an experienced mediator and problem solver. As Amarillo business owners face uncertainty, he brings a lifetime of experience from building successful businesses and making payroll.
Cole was born and raised in Amarillo and has been in business as a commercial/residential builder since 1999. He serves on the Arrow Child and Family Ministries board of directors and is a founding member of Arrow Health Solutions. Cole and his family are longtime members at Trinity Fellowship Church. Cole has a heart for mentoring business owners. He has dedicated his life to encourage and foster small businesses through mentoring and has helped start nearly 30 small businesses in Amarillo, nearly all of whom are still operating today. "Above all else, I believe that access to opportunity should be across Amarillo and not limited by education, status, or zip code."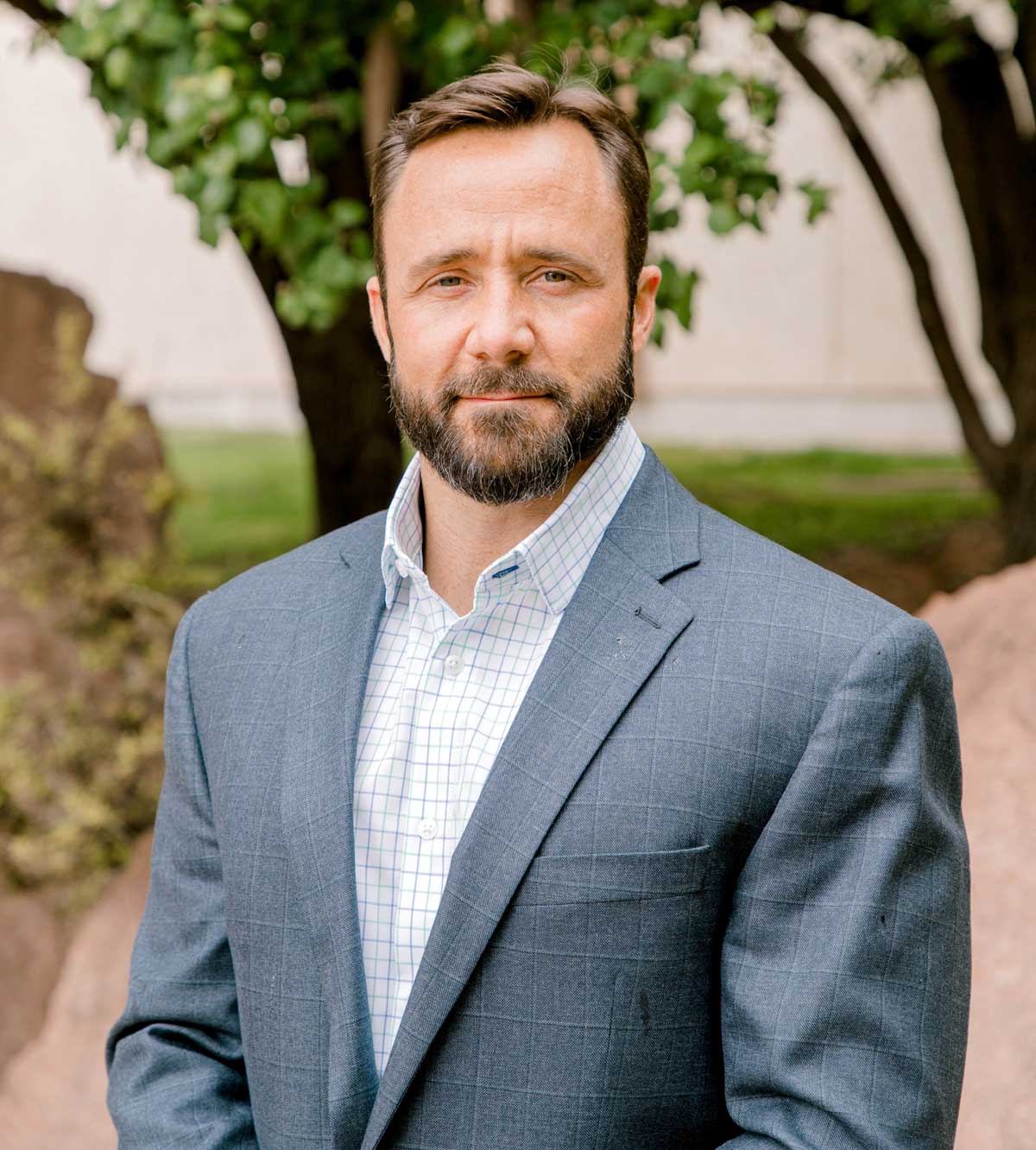 "We live in a great city and those of us who live here have one thing in common: we all want what's best for Amarillo and the people who live here. I am excited to announce my candidacy and ready to go to work for you."
Strategies Serving the whole community
Simple solutions for everyday problems.
Preserve Our
Small Businesses
Increase
Customer Service
Working Together For A Better Amarillo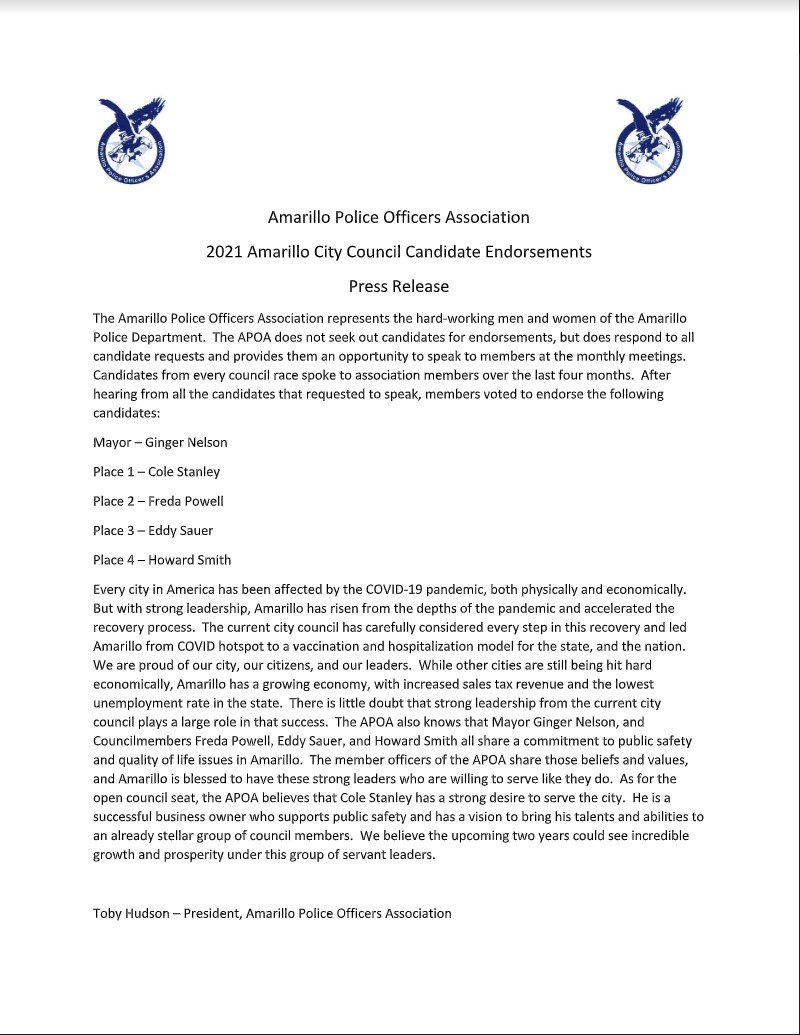 The Right of the People – I Support Our Second Amendment Rights.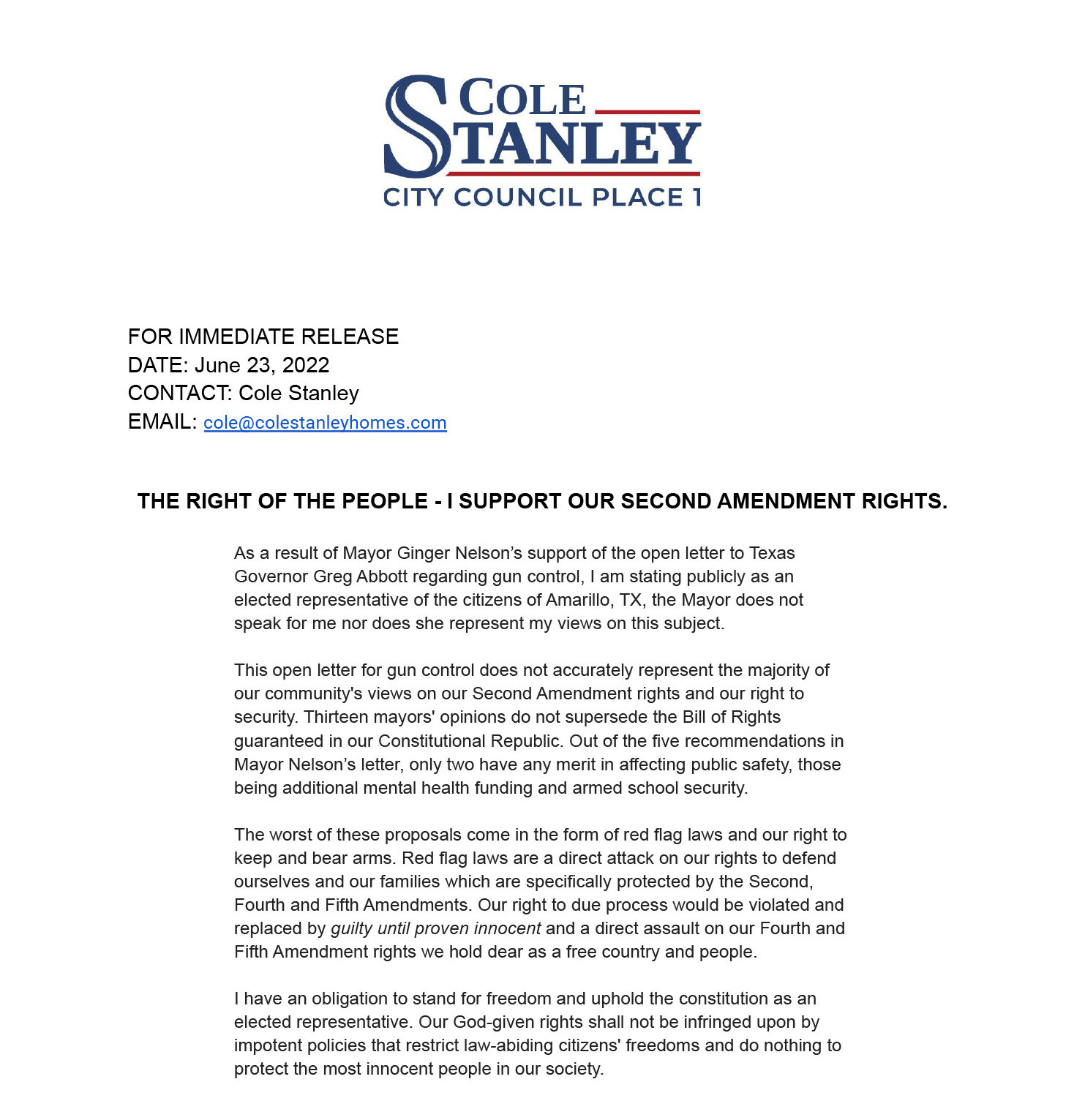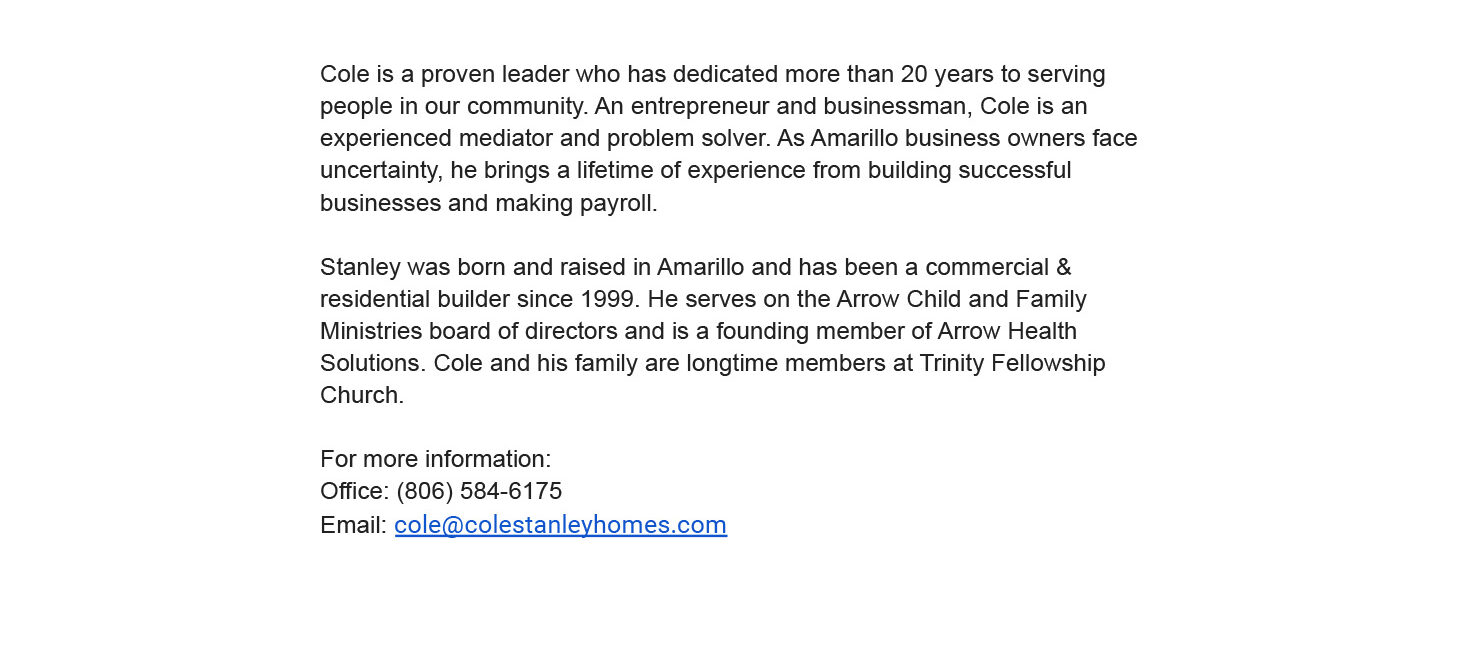 If you prefer to write a check for donations, please make checks payable to Cole Stanley For Amarillo City Council Place 1, mailed to 3615 6th Ave, Amarillo, TX 79106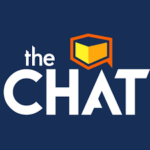 The Chat from Newschannel 10